Golf Handicap Tracker
| | | | |
| --- | --- | --- | --- |
| SIGN UP NOW | and you will get | FREE | for Life: |
Compliant Handicaps
Full Suite of Stats
Scoring (Easy to use)
17,000+ Worldwide Courses
Get a Handicap right away
Friends, Groups and Leagues
Beginners and Pros Welcome
iPhone & Android Apps
Pioneers of the Scorecard Picture Service!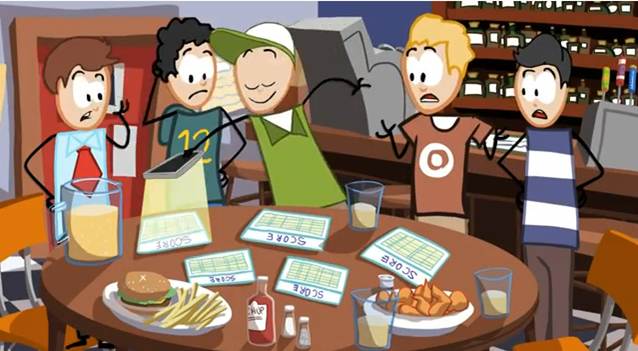 SCORECARD PICTURE SERVICE (SPS)
We are THE pioneers of the Scorecard Picture Service
WE DO THE WORK FOR YOU!
SCORECARD + PICTURE + UPLOAD = DONE
How it works...
Take a picture of your scorecard at the end of your golf round.
Then send it to us to scores@thegrint.com or upload it with our apps.
We upload the score for you!
Download our mobile apps for an even better experience!


How should I write my scores?
Write your username, date, tee box and golf course name.
Then your score in the middle, putts on top right, penalties top left and fairway accuracy on the bottom . That's it!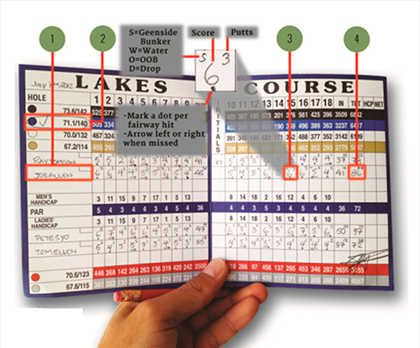 TESTIMONIALS
Thanks you
were
extremely
helpful. I am
surprised by
your quick
response
Great idea Great
Website! Finally someone
figured it out
Your scorecard picture thing
made everything simple again
Friday + Beer + TheGrint =
Strategize my WE
Golf Round
What a mood it
creates! I am
competing
with friends across
the world
This golf
handicap
tracker is a true
GEM!
Facebook and
Blog Fans
Website and
App members
Twitter
Followers
WHAT IS A GOLF HANDICAP?
How do I get a Golf Handicap?
To get a USGA Handicap Index you need a compliant Golf Handicap Tracker to calculate it for you and to provide access to the required USGA Clubs and Associations.
The Handicap is issued by a Golf Club, so you can't get one by simply calculating it. The idea behind it is that there needs to be someone (real person) overseeing each golfer's golf activities
What is a Golf Handicap?
The Golf Handicap is intended to reflect the potential ability of a player. Meaning: "On a good day, what score would this player shoot". Most golfers incorrectly believe that the handicap is supposed to be a reflection of the average score of a player, but it is not.
The Golf Handicap Formula
(This is a simplified formula)
Your Handicap Index is calculated by averaging the best 10 rounds out of your last 20. Those best rounds are determined by calculating what is called a Handicap differential.
Handicap Differential = ("Score" - "Course Rating") x 113 / "Slope Rating"
Once you average your best 10 scores, then you multiply the result by 96% to get the final result.
EXAMPLE
In the example, you see the the last 20 scores of a player and the respective differentials in the bottom.
The best 10 Hdcp diff. are marked in green.
Handicap Index = 8.7

GOLF HANDICAP CALCULATOR
How it works...
This calculator is intended to estimate your handicap but it does not perform all the necessary calculations outlined in the actual methodology.
To get a handicap sign up to TheGrint and begin tracking your scores.
| | |
| --- | --- |
| Free Golf Handicap Calculator | NOTE this is only an estimate. |
| | | |
| --- | --- | --- |
| 1 | What tee box you typically play from? | |
| 2 | What is your average score? | |
| 3 | Tell us your most recent scores (optional) | |
STAY CONNECTED WITH US!


Golf Handicap Tracker
Recent Blog Posts
| | | |
| --- | --- | --- |
| WHAT IS | | ? |
Free Golf Handicap Calculator
At TheGrint.com our community of golfers connect and compete with friends outside the course for FREE.
We offer a Free Golf Handicap Tracker to calculate a golf handicap index and statistics so you can improve your performance.
However, unlike other websites we prioritize on making it easy for you to track your golf game.
Golf Handicap App
Our Golf Handicap Apps are one of the best in the market. Our mobile golf handicap tracker makes it easier for anyone to track their scores during a golf round.
And with TheGrint golf apps it is easier than ever to keep track of your handicap, scores, friends and other while you are on the road.
Why are we called
TheGrint
?
TheGrint is just a catchy name that happens to begin with a "G", that sounds like "Green" and that somehow sounds really really cool.
We actually own Grint.com and thought about dropping the "The" but we thought that was old school thinking ;-)
By the way, within our site Grint means the number of pars or better holes you make per round.
You are using Internet Explorer 7. For optimal performance of our website we recommend that you upgrade to the latest Internet Explorer
No, thanks
Download IE